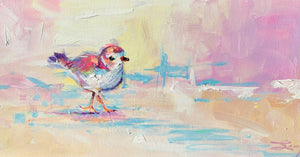 Day Five Art Gallery
Rushing
Regular price
$400.00
$0.00
10x20 Acrylic on gallery wrapped canvas. 
Forgive me, Lord.
I woke with only thoughts of things to do.
Rushing yet again into this day with out a mere thought of you.
Gotta do this.
Must do that.
My mind rushs wild like the wind.
How could I forget to greet this day without You once again?
I desire nothing more than a life of Holy diligence and care.
Minding my thoughts, my words, my ways.
Trusting You, not fear.
As I lay me down to sleep, remembering who holds each day.
I remembered it is You guiding my life, my thoughts, my steps.
Together, we always walk in your ways.
Thank you, Lord.
Amen
Heather Lamp, 2020
---
More from this collection